Wednesday, 07 July 2010
HTC is probably laughing their way to the bank, as clearly, reports have indicated that the company made huge profits for 2010. According to several sources, it seems that HTC has generated a whopping $1.88 billion in US dollars revenue, which is $280 million more when compared to the same quarter last year. On the other hand, HTC's profit is pretty outstanding, whereby the company has made a handsome $268 million in profit for the respective quarter.

Personally, I believe that HTC's gamble in banking into the Android market is paying off handsomely, whereby their financial reports have solidly backed their performances for this year. And with the Windows Mobile market shrinking rapidly, I believe that it makes sense for HTC to further develop their Android phones for the future.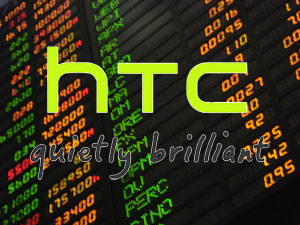 Subscribe to this comment's feed