Eliminating Duplicate Images
Monday, 21 April 2008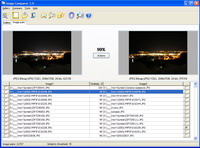 I love taking photos and my computer stores hundreds of photo albums which I have amassed over the years. I noticed recently that my disk space is running low and that I have so many duplicated images stored on my computer.

There are 2 ways to help you get rid of duplicated images

1. Manual browsing and delete duplicated images

OR

2. Use this revolutionary Image Comparer software by Bolide Software

It's really easy to use this software – if would help you scan through your image archives and you can set it to delete duplicate image. You can also set the software to prompt you which image to delete and you can even compare both images and pick the best one before deleting.

This is an ideal software for photographers like me – if you would like to see how this duplicate image finder program work, visit BolideSoft.com/imagecomparer.html.



Subscribe to this comment's feed